Symphony Senior
Home Care
Symphony prioritizes the health and happiness of seniors by providing them with high-quality home care services that meet their unique needs and preferences. Whether it's assistance with daily living activities or specialized medical care, we make sure our elders receive the compassionate and reliable support they deserve.
Orchestrating Your Home Care Experience
Symphony Senior Home Care knows that families facing placement for their loved ones deal with unimaginable challenges. In most cases, this is their initial voyage into an often confusing selection process that few are familiar with.
We offer a unique platform of services that enable seniors to live comfortable, safe and enjoyable lives in the familiarity of their own home or assisted living community. We believe seniors can live fulfilling, productive lives as they face the sometimes frightening excursion of the aging process.
In-Home Care
Help when and where you prefer
Allows seniors to receive personalized care and support in the comfort and familiarity of their own home.
Respite Care
Care for the Caregiver
Designed to provide the primary family caregiver with time away for themselves.
Palliative Care
End of Life Comfort
Providing comfort and promoting quality of life through pain and symptom management.
Local & Independent
You work directly with the owner – not commissioned, incentivized salespeople who hand-off the account to an operations person. We are not constrained by franchise or corporate limitations – but instead focused on providing the quality of care we would expect for our loved ones.
Experienced Caregivers
Certified Nursing Assistant and/or Personal Care Assistants
Background check from the state of Minnesota
Trained and tested in 32 in-home care skills and RN trained in 15 or more in-home care core competencies
Bonded & Insured
Personal Approach
One of the biggest concerns given by in-home care clients is the number of caregivers that are assigned to work at a client's home – a stranger is knocking on their door several times a week. At Symphony, we use a 'group' philosophy where the same caregivers work with our client's week after week. Our groups generally consist of 1 caregiver per 15-20 hrs./week of service.
Owner Involvement
It seems obvious to us that direct involvement of the owner in the care plan set-up, introduction of the caregivers BEFORE the start of care, and ongoing supervision and evaluation of the caregiving relationship results in the best care. That's why we don't work for a franchise – where corporate limitations can get in the way of your care levels.
Free In Home Consultation
Symphony Senior Home care offers a free, no obligation in home consultation. During the visit we will go over our services and how they can benefit them or their loved one.
Choosing Home Care
Choosing professional home care provides a variety of benefits. It offers peace of mind, knowing that you or a loved one can recover and age gracefully with the care of trained professionals in the safety and comfort of home. It also helps alleviate families' stress by freeing time to manage personal responsibilities of family, job and home.
A search for home care services and how to arrange them for yourself or a family member begins with a phone call to Symphony Senior Home Care. We'll be happy to answer your questions and help simplify the process by providing you with information about the variety of available services. We can also help narrow your choices to exactly what you need or prefer.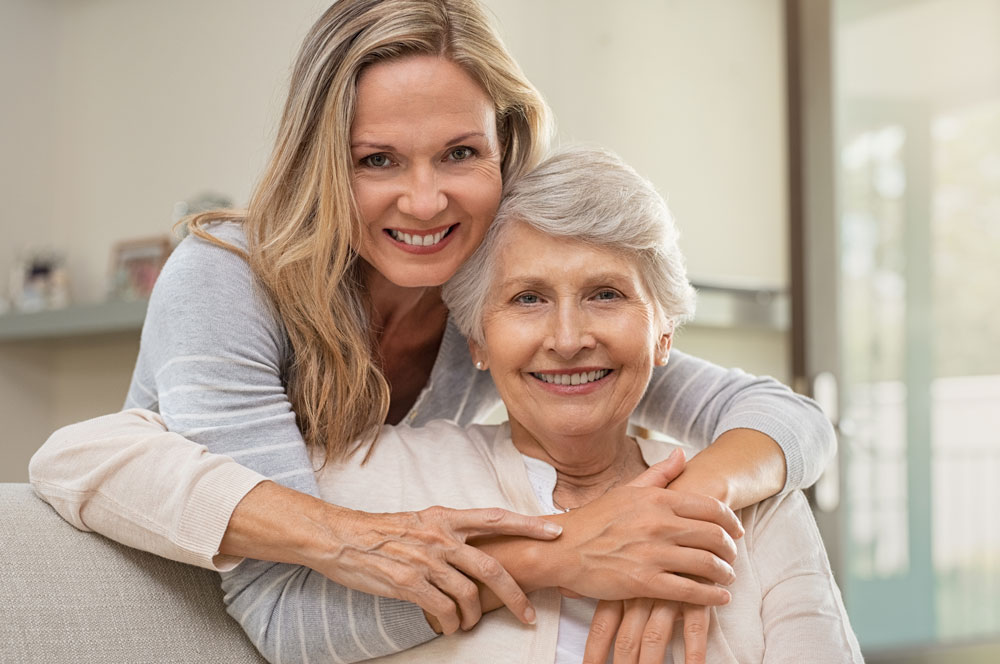 We needed full-time care for my mother in law, we have a super busy household with an ever-changing schedule. Symphony has really catered to our needs and has been really flexible with accommodating us. Angie in the office has been great to work with and we have really been impressed with all the caregivers we have had in our home.


Symphony Homecare has been my caregiver company for over 2 years. Three prior homecare companies were unable to provide for continuous care due to poor office communications, providing quality caregivers and meeting my changing needs. It was my good fortune to be directed to Symphony Homecare.



It's really cool when people you know do something great. After going through this process with their loved ones, they felt the need to find a simpler and better way to offer care for the elderly. If you ever find yourself in the situation where this service is needed, I know that you will find yourselves in good hands at Symphony Senior Home Care.